Campsite with heated swimming pool and slides
20 meters from the campsite from our gate, take advantage of a heated outdoor swimming pool with independent pools, water jets, slides, diving board and deckchairs just above the water to relax. The swimming pool is managed by the municipality and gives you access to a friendly, fun and relaxing space in a pleasant setting in the heart of the Argenton valley.
OPENING DATES AND TIMES :
From July 08 to August 31, 2023 :
– Monday to Friday: 10 a.m. to 12 p.m. (Access reserved for campsite customers)
– Monday to Sunday: 2 p.m. to 6.30 p.m. (Open to everyone)
A lifeguard supervises the pool during opening hours.
REMINDER : Mandatory swimwear. Bathing shorts prohibited.
Children under 8 must be accompanied by an adult. All children are under the supervision of parents or responsible adults.
The Au Lac d'Hautibus campsite offers organized entertainment for everyone; children, teenagers and adults. Animations and varied activities are offered to you throughout the summer in July/August and will punctuate your holidays for moments of relaxation and happiness.
The Hautibus artificial lake was built in 1969 in the Ouère Valley, classified as a Natura 2000 site. Camping Au Lac d'Hautibus is bordered by Hautibus Lake. This 7-hectare lake at 500m is surrounded by woods and hills, sometimes steep, which allows you to go around it. It gives you access to wonderful elements of fauna and flora. Classified in the 2nd fish category, it allows you to fish all year round on a mandatory fishing license and a carp charter to be respected. Presence of carp, pike, cyprinids and "night carp" fishing authorized.
Only vegetable baits are authorized at night. It is forbidden to transport live carp over 60 cm. Boat fishing is prohibited.
Fishermen will find easily accessible posts on the old beach and at the end of the lake (WC and picnic tables nearby).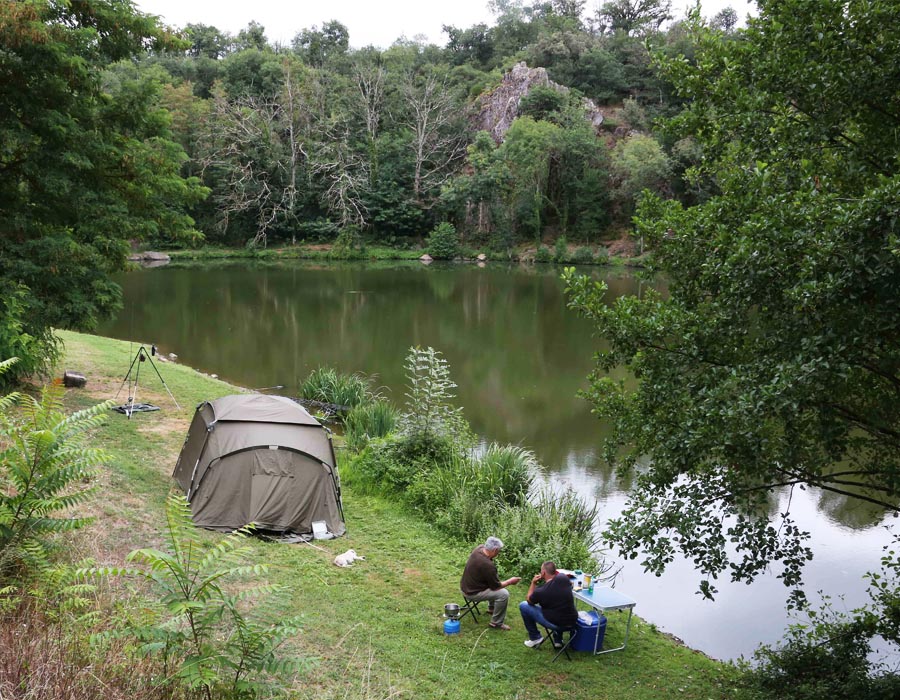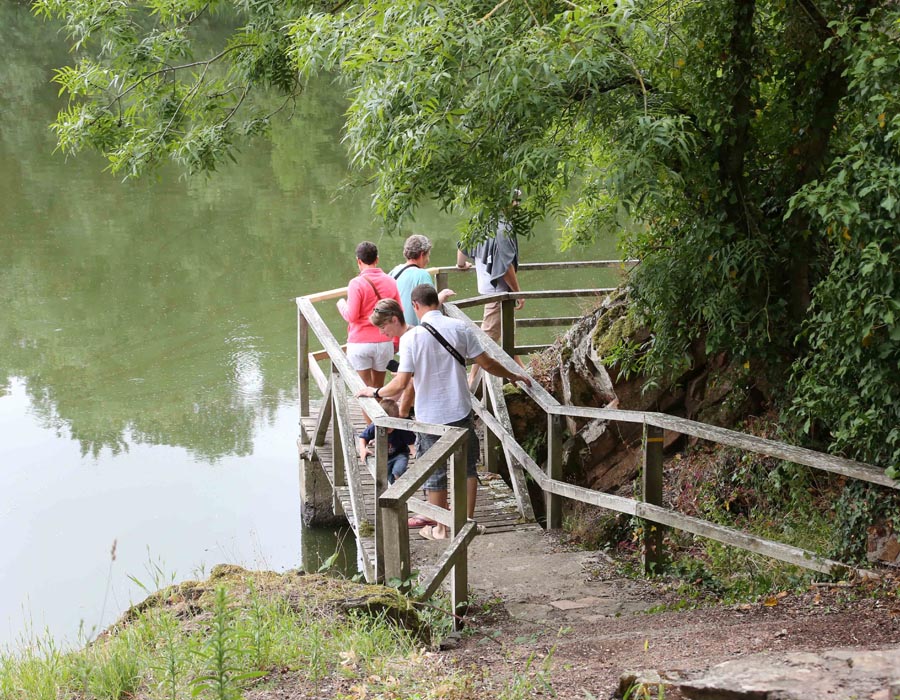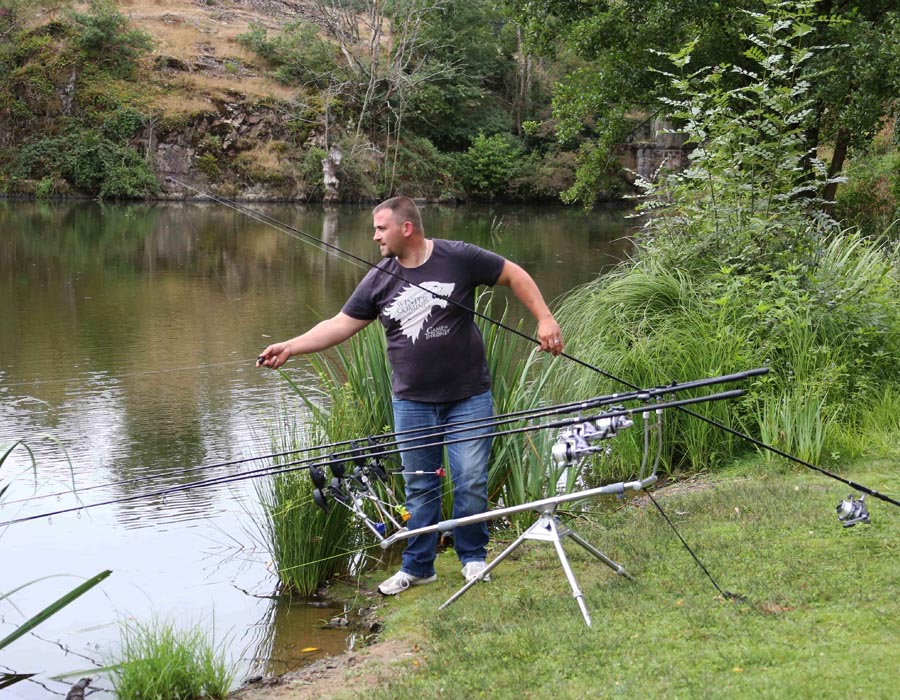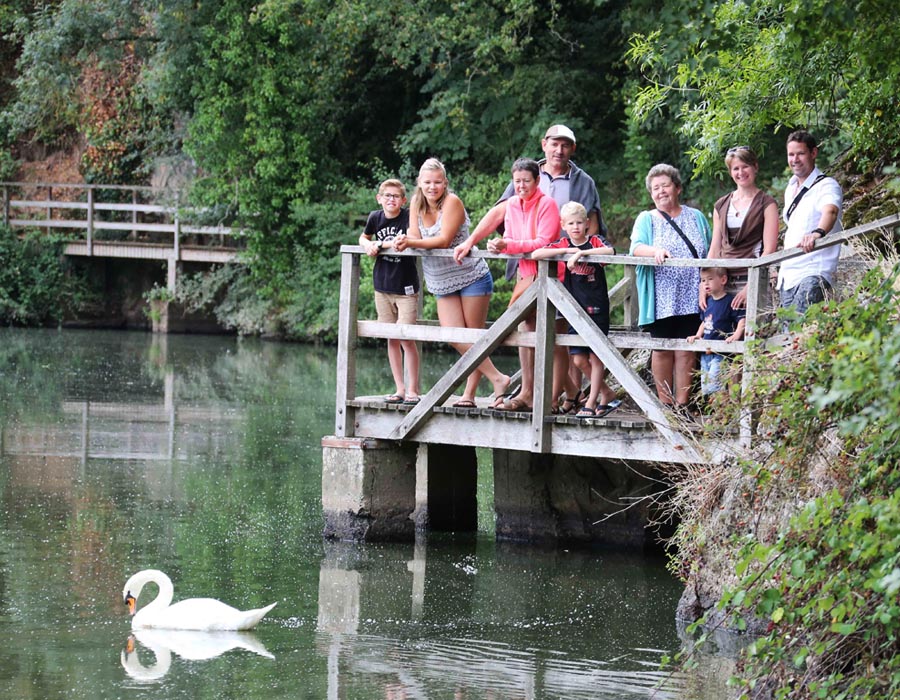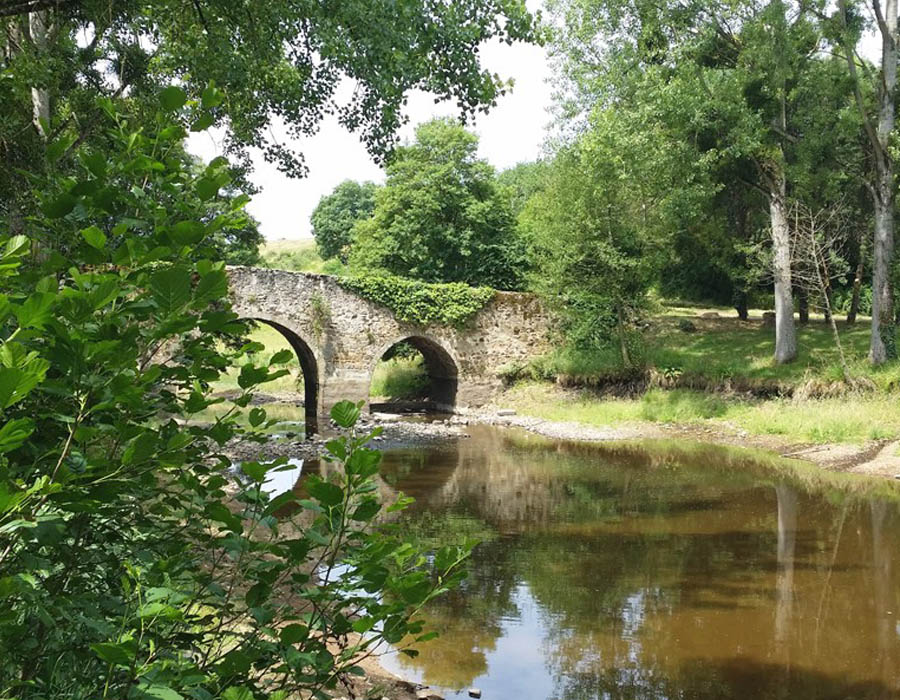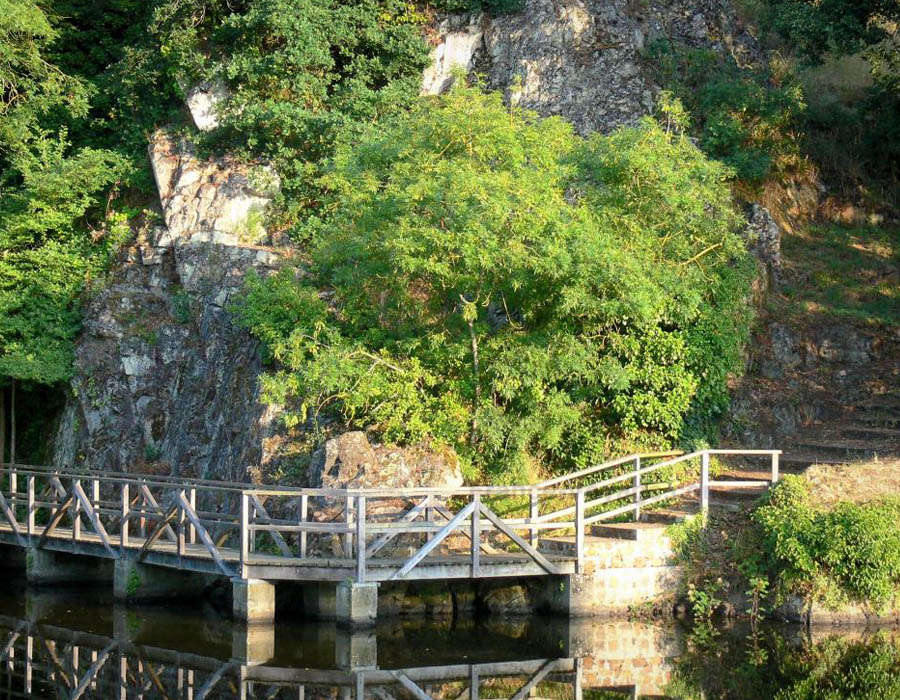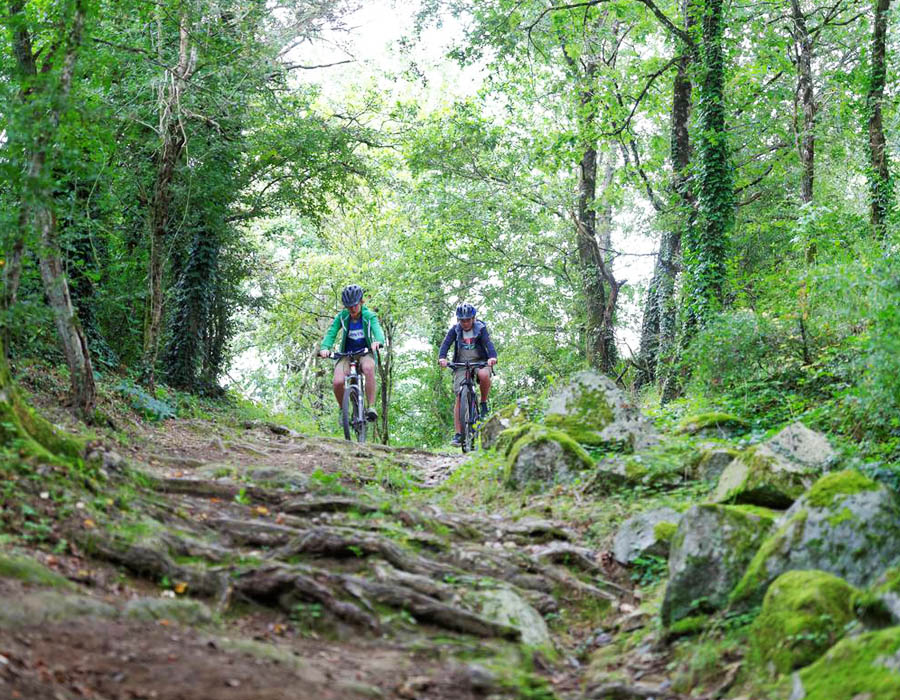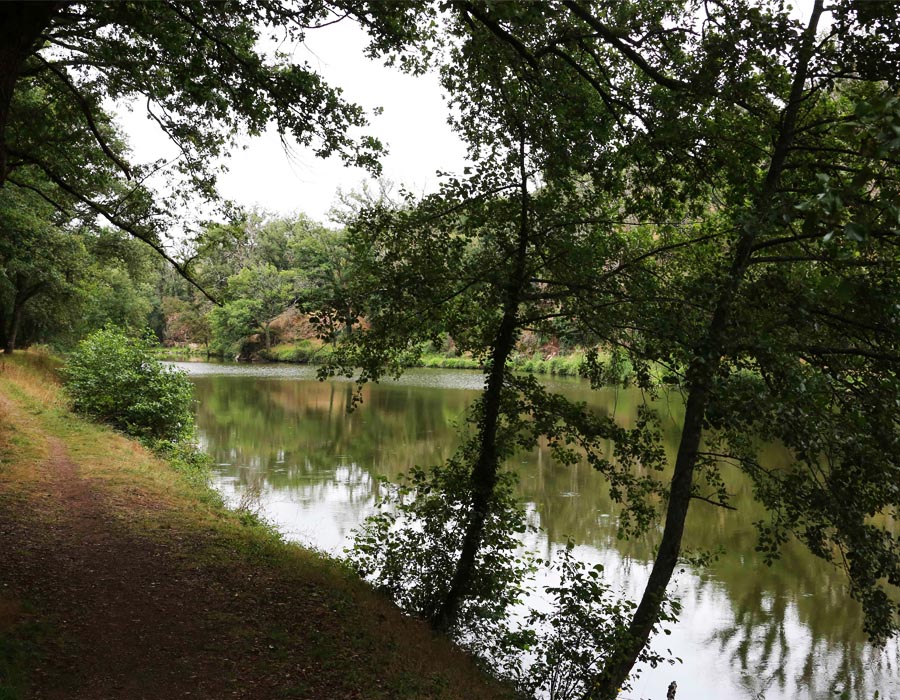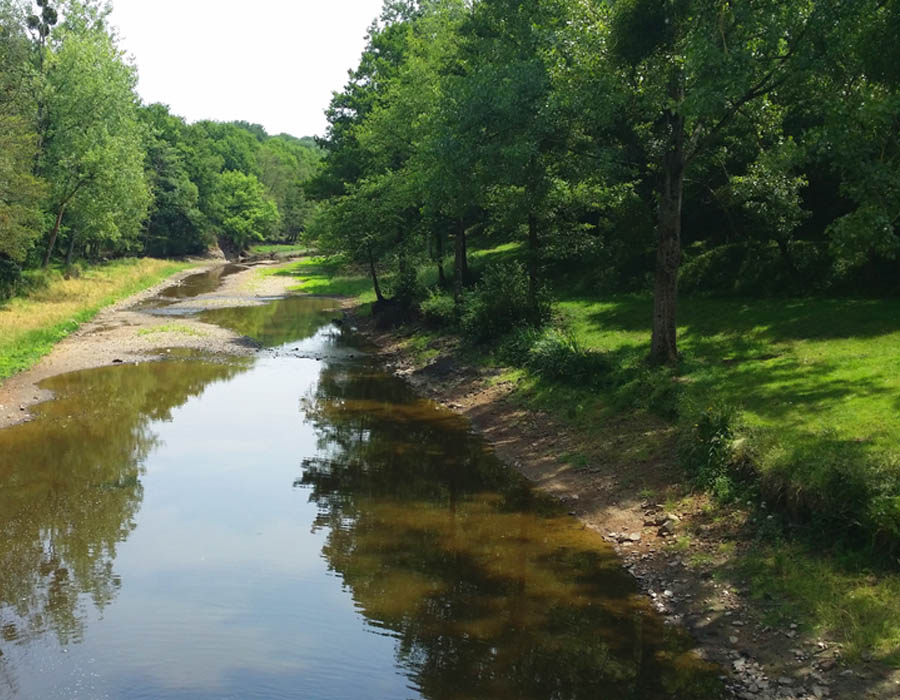 The campsite is located in a natural and landscaped setting, allowing many walks or bike rides.
At the edge of the lake you can also take a canoe/kayak trip. In summer, the Association Détours dans l'eau offers to discover Argentonnay by taking a trip on the water. Or enjoy nature through hiking trails to explore, thanks to TERRA AVENTURA geo-coaching !
A natural setting conducive to activities !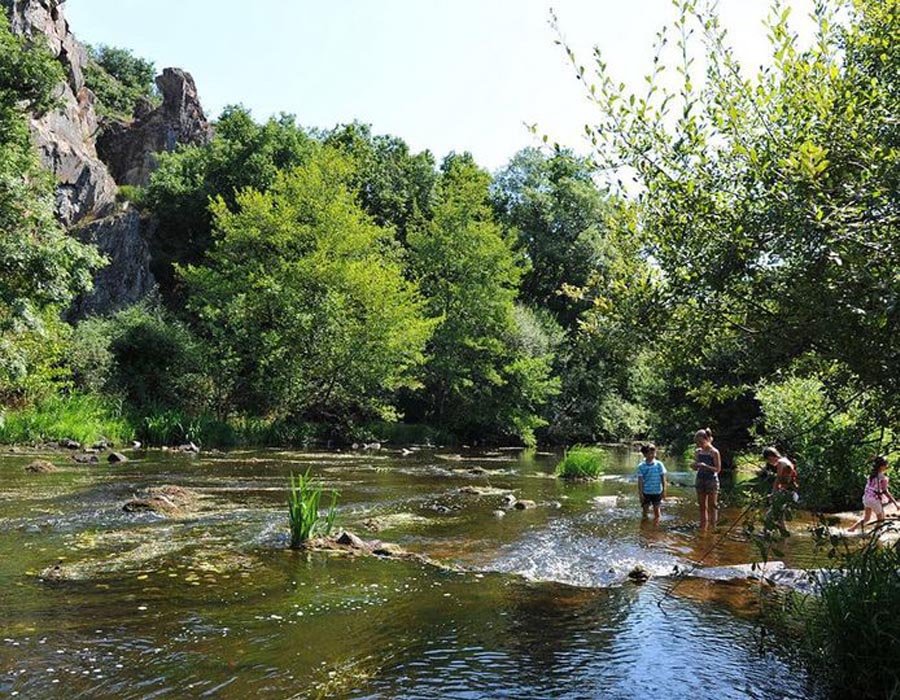 Beach (Swimming prohibited)
Pedestrian and mountain bike circuits
Picnic
Playground
In the immediate vicinity, find the Le Commynes cinema and the restaurant Le Lac, a restaurant with traditional cuisine and a must to revive your taste buds !
After a good meal, find the discovery trail "In the footsteps of Uncle Georges" which takes part of the Hautibus lake path. (Circuit of 4.5 km, approximately 2 hours)